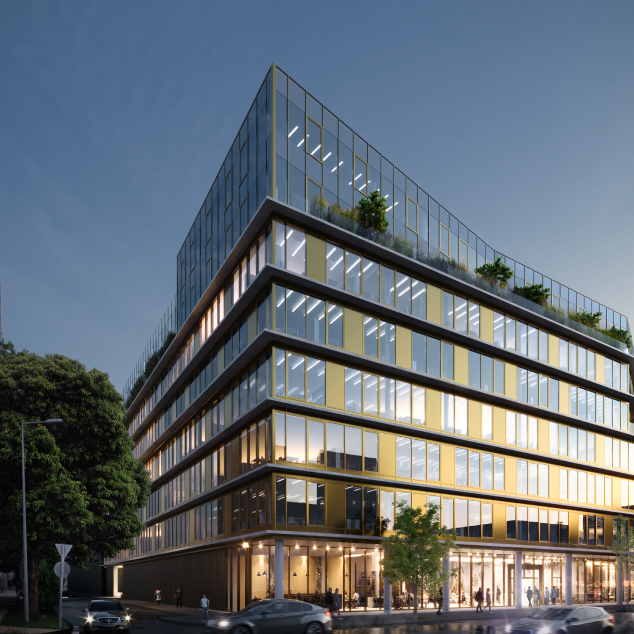 The concept
---
We designed the RK60 office building with the highest possible quality standards in mind.
The central location allows easy access to the offices while modern, environmentally conscious and smart solutions deliver employees an exceptional working experience.
We offer seven floors of office space with a combined area of over 15,000 sqm, and the flexibility to comply with all tenant requests, no matter how specialized they may be.
---
Companies looking for large open office spaces with community areas which can be extended to their desired specifications later, and companies looking for more closed private spaces can all find exactly the right fit for their needs. 
When it comes to our tenants' wishes and the design of spaces, we consider flexibility our primary objective. To help reach it, we plan to coordinate the design of the ground floor multifunctional room and canteen with our first clients.
Contact Us
Excellent floor-to-ceiling glazing
Openable windows
Unusually high inner spaces
LED lighting
Energy efficient HVAC equipment
The highest ventilation standard
(50 m³/pax) for health reasons
Flexible partitioning
Almost 300 parking places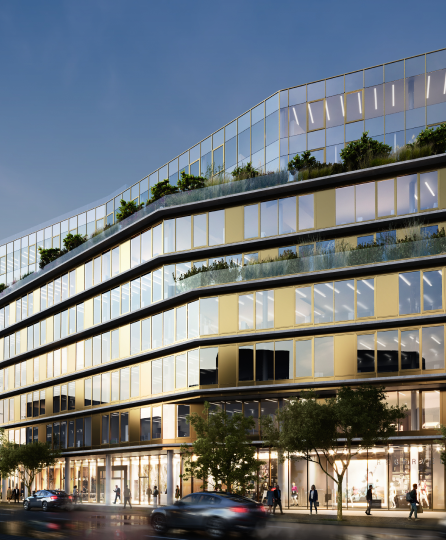 The building
---
The building will feature terraces on both the first floor and the rooftop to be available for all tenants, not to mention a garden outside the building, endowing an atmosphere which employees will appreciate.
Excellent floor-to-ceiling glazing, openable windows, unusually high inner spaces, LED lighting, and energy efficient HVAC equipment are among the amenities which will make you and your employees fall in love with RK60, not to mention the highest ventilation standard (50m³/pax) for health reasons, flexible partitioning and almost 300 parking places.
Taking every precaution to ensure the safety and health of tenants
Due to the COVID pandemic a safe and healthy working environment has become even more important. We are equipping the RK60 building with the most modern hygienic disease prevention measures and protocols – crucial in safeguarding the health of employees.


Contactless access
---
We provide contactless access to minimize the number of necessary physical contacts.
Openable windows for natural ventilation
---
The architects designed the building with windows which can be opened in every third façade grid to ensure natural airflow.
Highest ventilation standard
---
In order to take precautions due to the COVID epidemic, we follow the highest possible ventilation standard (50m³/pax).
In the forefront of environmentally conscious design
---
We believe in sustainability and have done everything to amplify the positive and mitigate the negative effects of the building on nature. RK60 is going to be carefully built with smart, environmentally conscious solutions.
Solar panels and energy efficient HVAC equipment
The sun is a powerful energy source; by harnessing this power with the solar panels we will make a significant difference to the environment. Complemented by energy-efficient HVAC equipment, the building minimizes environmental impact.
Temperature screening
Real time temperature monitoring achieves optimal working conditions inside the building. Heating in the building will come from chilling beams (ceiling) and floor convectors (raised floor), cooling via chilled beams (ceiling).

Green building
certificates
Precertification GOLD LEED certification Download certification
Reach out
to us!
---
For further information, please fill out our quick contact form and we'll get back to you.
Call us at:
+36 30 971 8560
Contact Us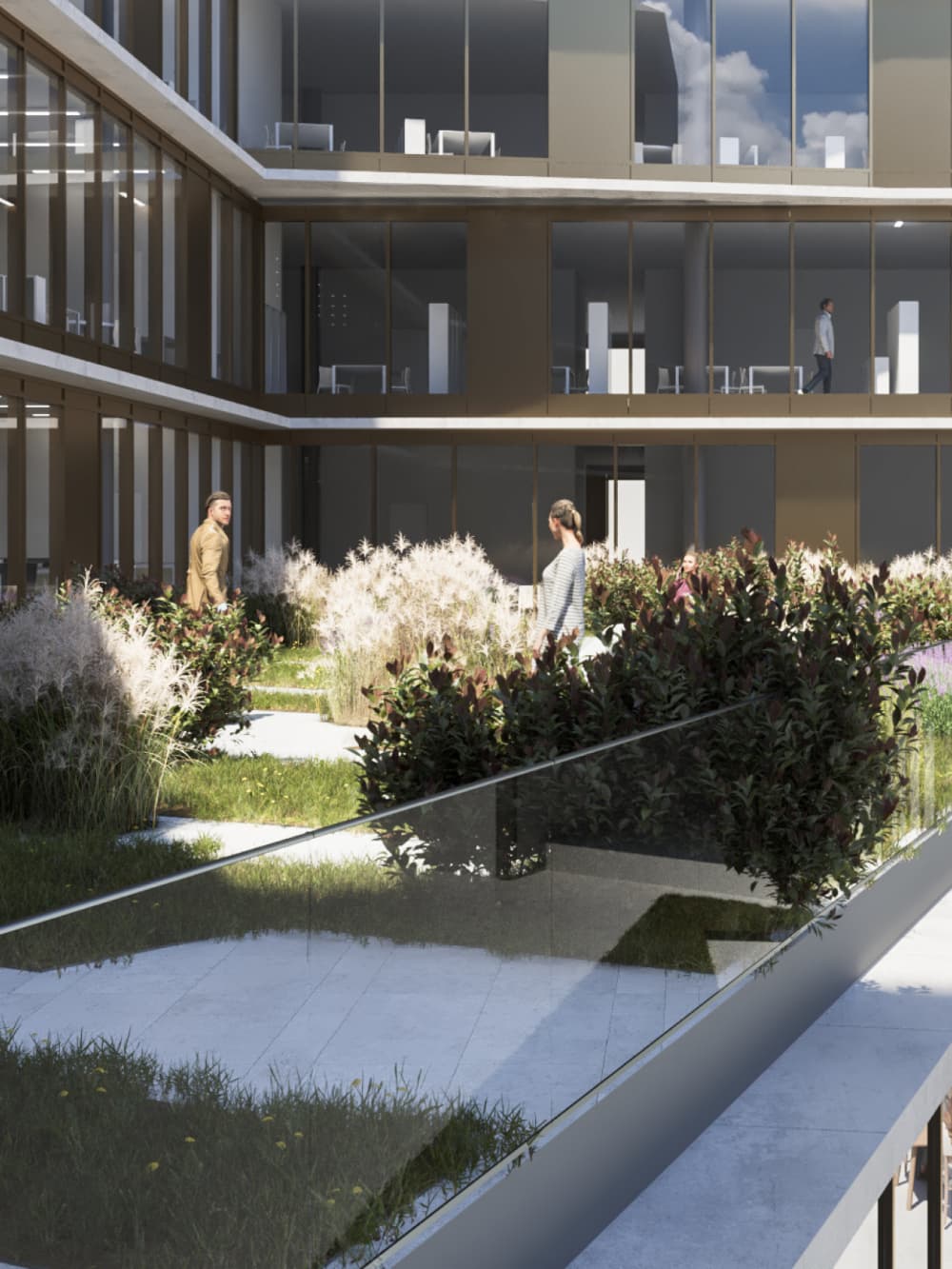 Our services
---
Employee well-being held in the highest regard
We are committed to provide the highest quality services and an exceptional working environment to all employees.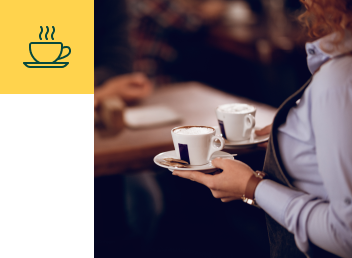 Café
---
The modern 70-m² café inside the building will present all employees an excellent choice of a quick refreshment.
Conference room
---
The spacious conference room of 200 m² with modern facilities on the ground floor creates the ideal setting for meetings and conferences.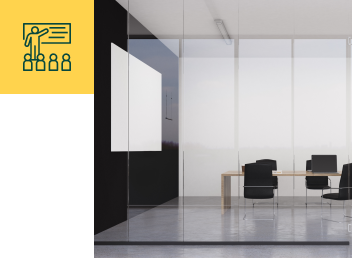 Terraces
---
A huge terrace on the first floor will let every tenant take a quiet break. Additional terraces will be available on upper floors for the exclusive use of the respective tenants.
Green courtyard and rooftop terrace
---
Courtyards have amazing benefits: they represent an aesthetic location for spending time in nature in the middle of a busy day, while our rooftop will make an excellent spot to take breaks from work.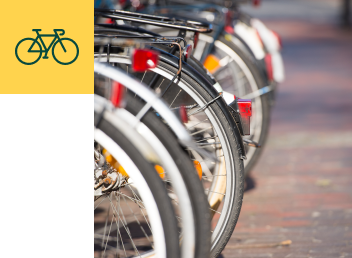 Bicycle storage
---
The building has easy access to bicycle storage and a garage via Üteg street on the ground floor. We are in favor of environmentally friendly transport solutions which reduce traffic in the city and reduce pollution, such as bicycles and e-bikes. We are also including charging stations for the latter.
E-mobility
---
Electric vehicles reduce the emission of greenhouse gases, which helps the fight against the effects of climate change. The building has three basement floors with 299 parking spaces, a number of which will be barrier-free or for E-mobility.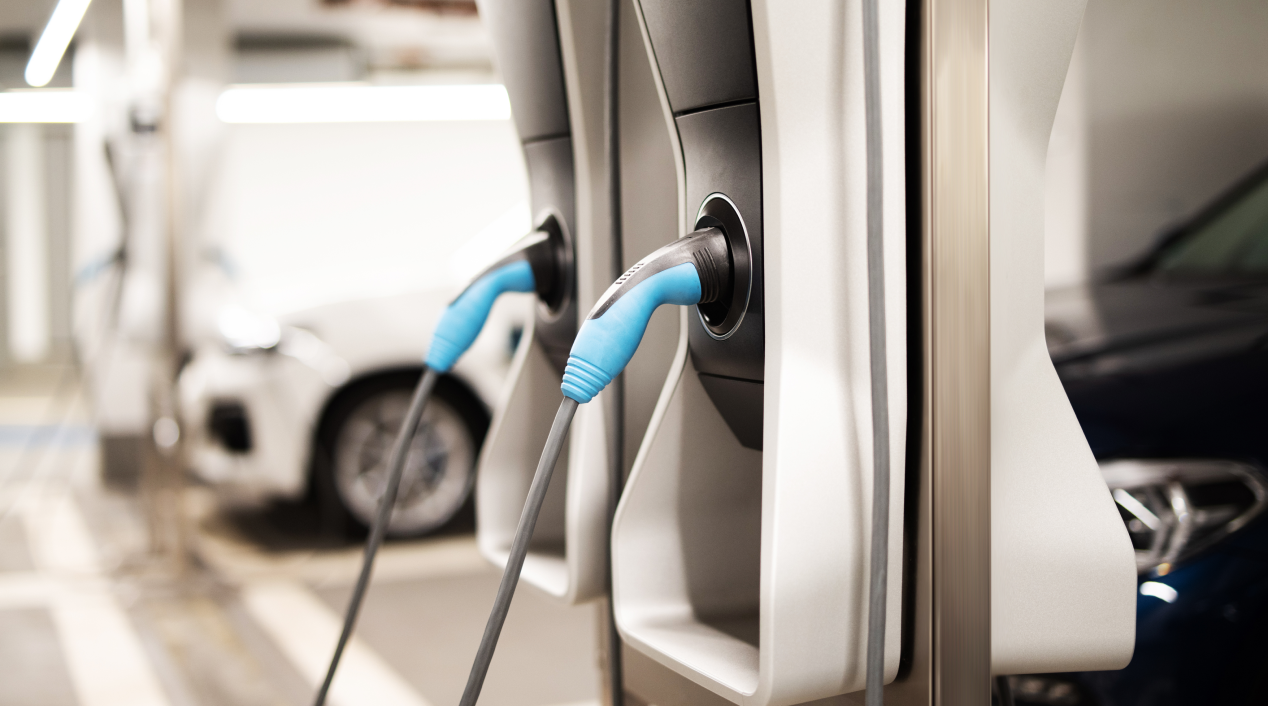 Reach out
to us!
---
For further information, please fill out our quick contact form and we'll get back to you.
Call us at:
+36 30 971 8560
Contact Us
Location
---
The district's main advantages in brief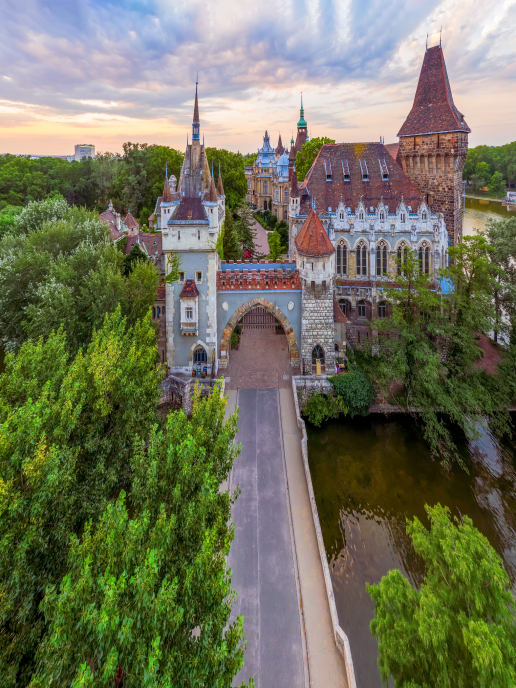 The district's main advantages in brief
---
Located close to a transport hub, the facility will present excellent public transport options. Stops for buses, trams and metro linesare located nearby as well as a regional railway station.. The city center and Buda district lie within a 10-minute drive.
The 13th district is a target destination in Pest. It provides an extremely wide range of services, such as shops, restaurants and petrol stations. Additionally while RK60 lies close to the city center, quieter areas such as the Danube bank and parks are easily accessible.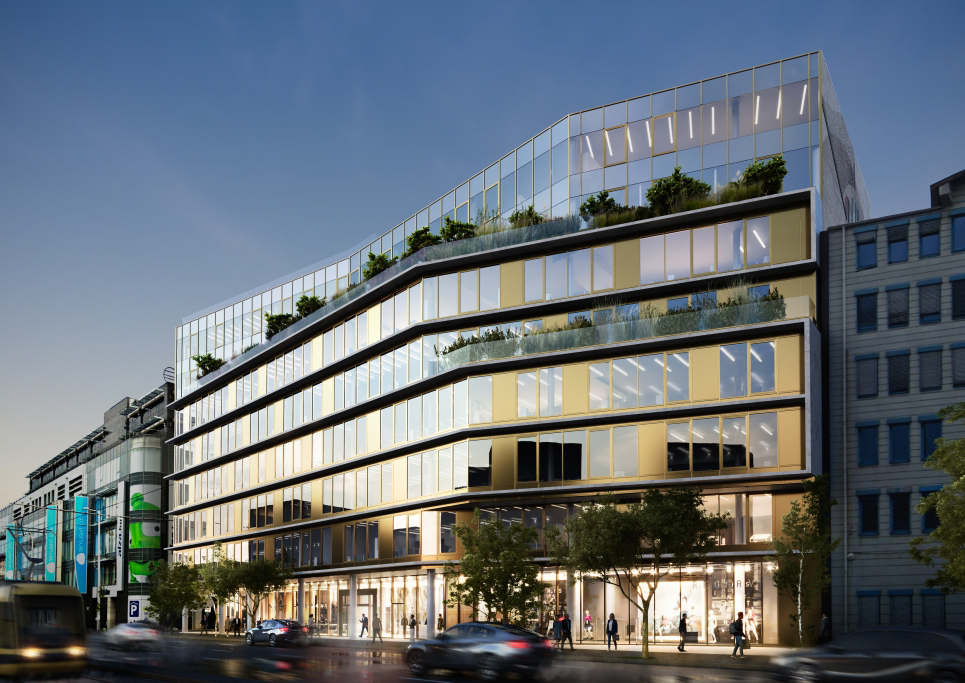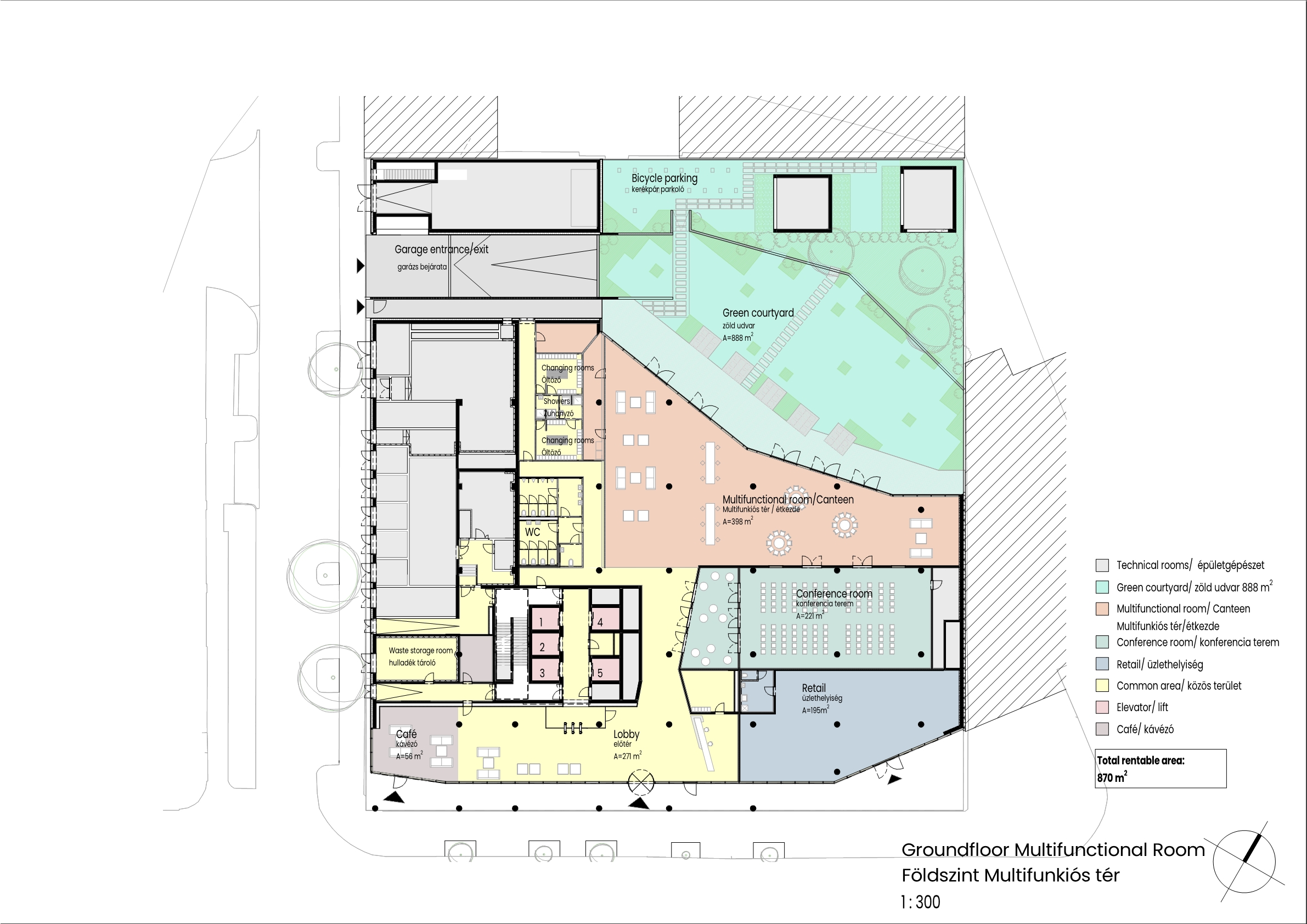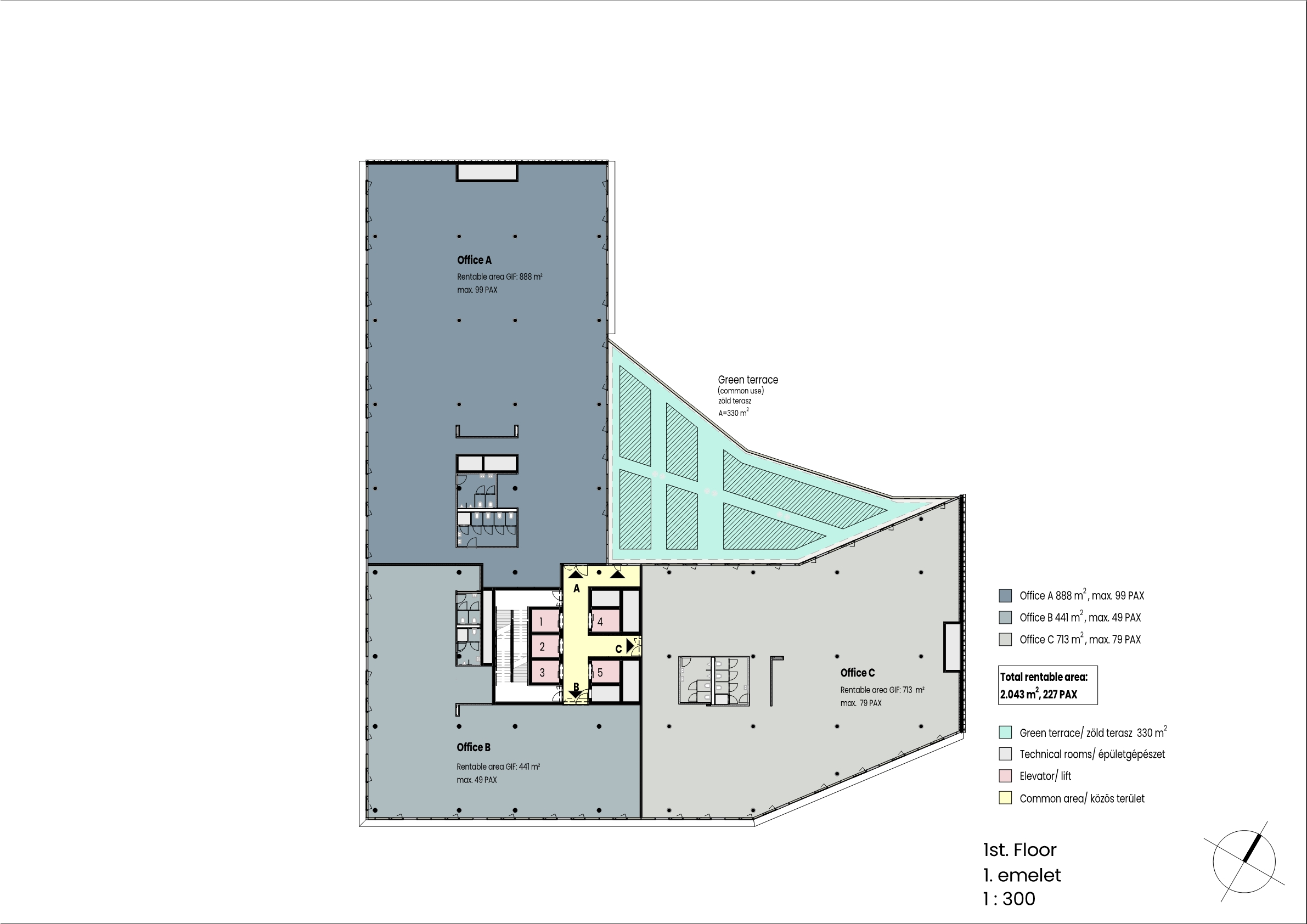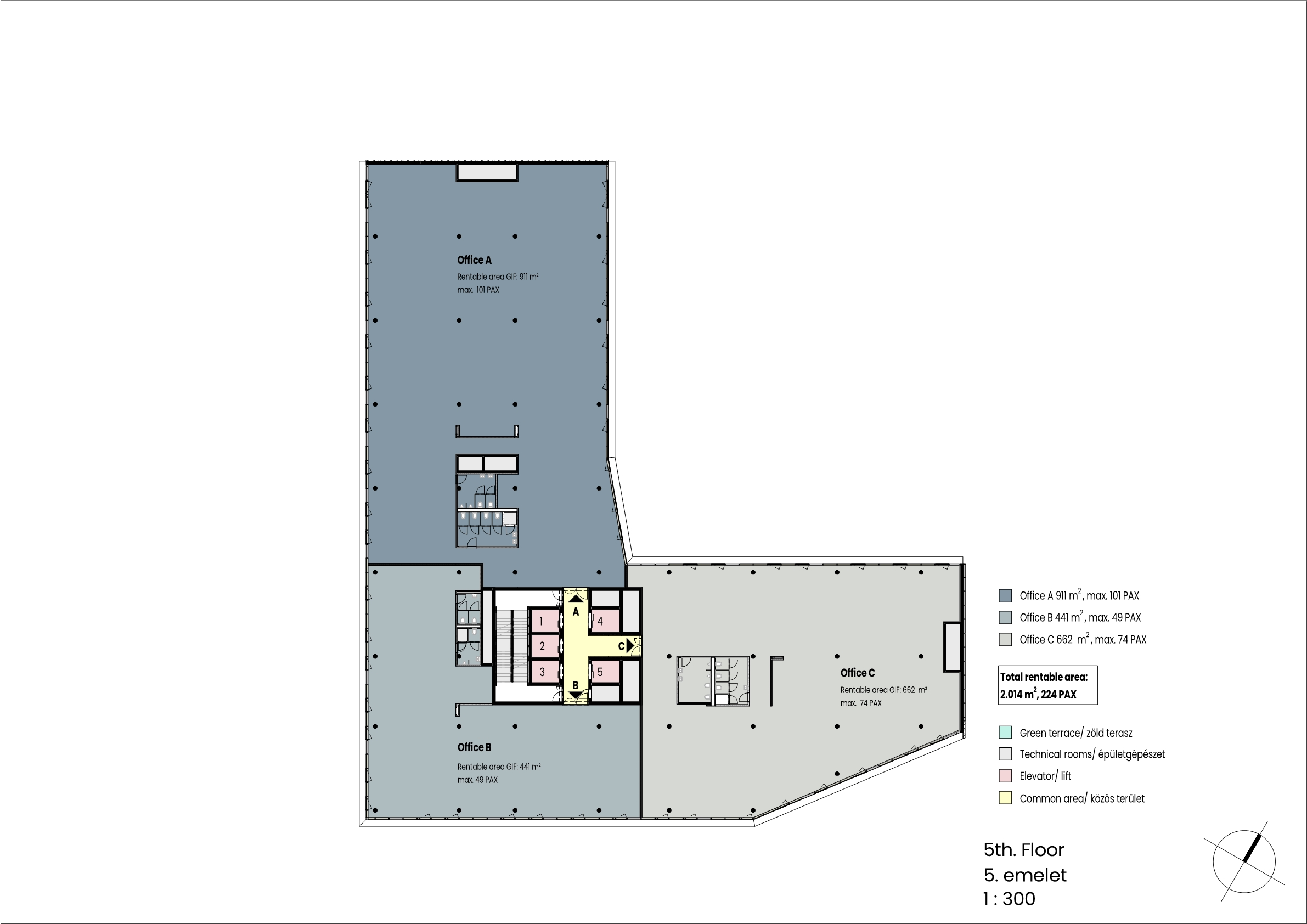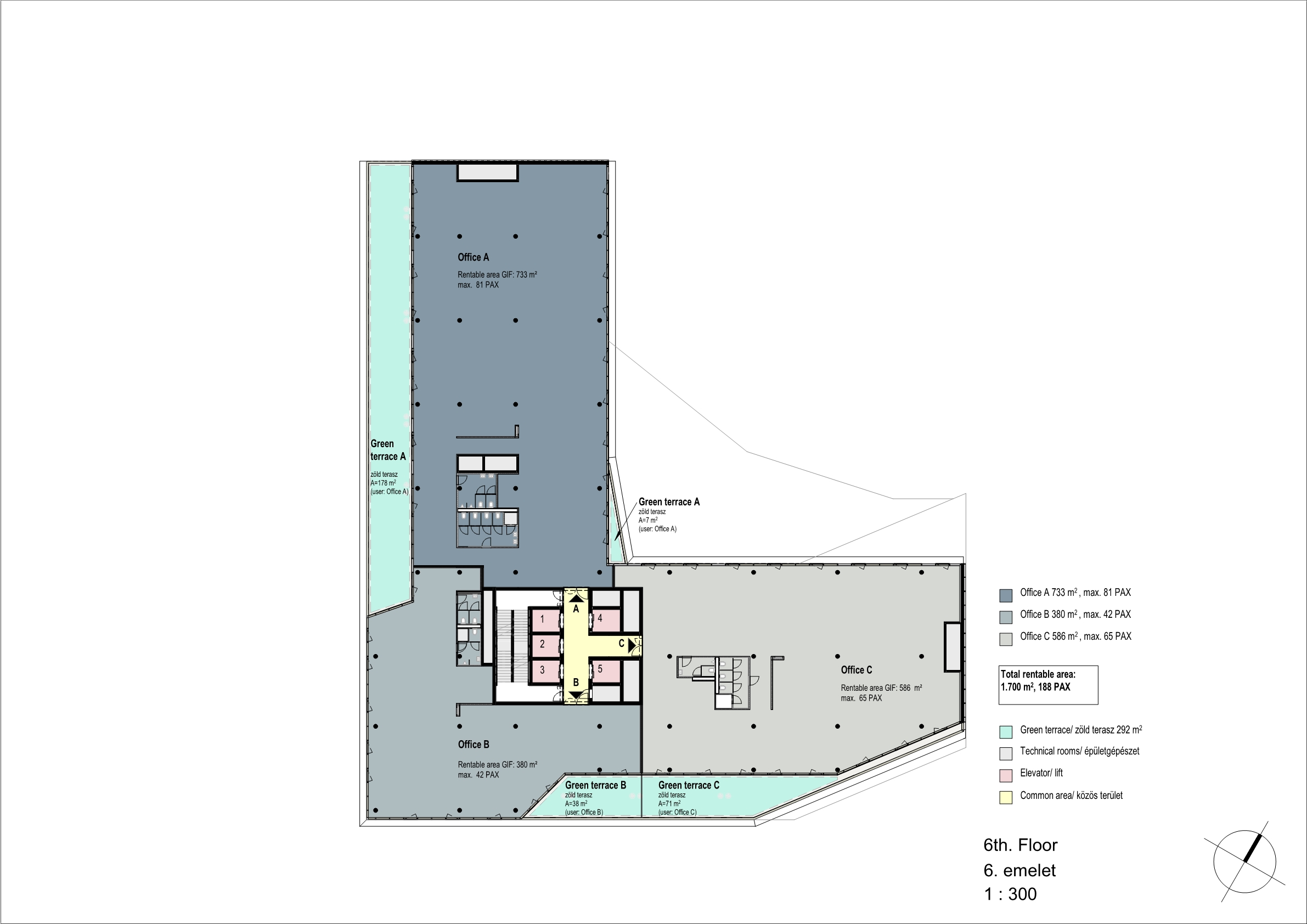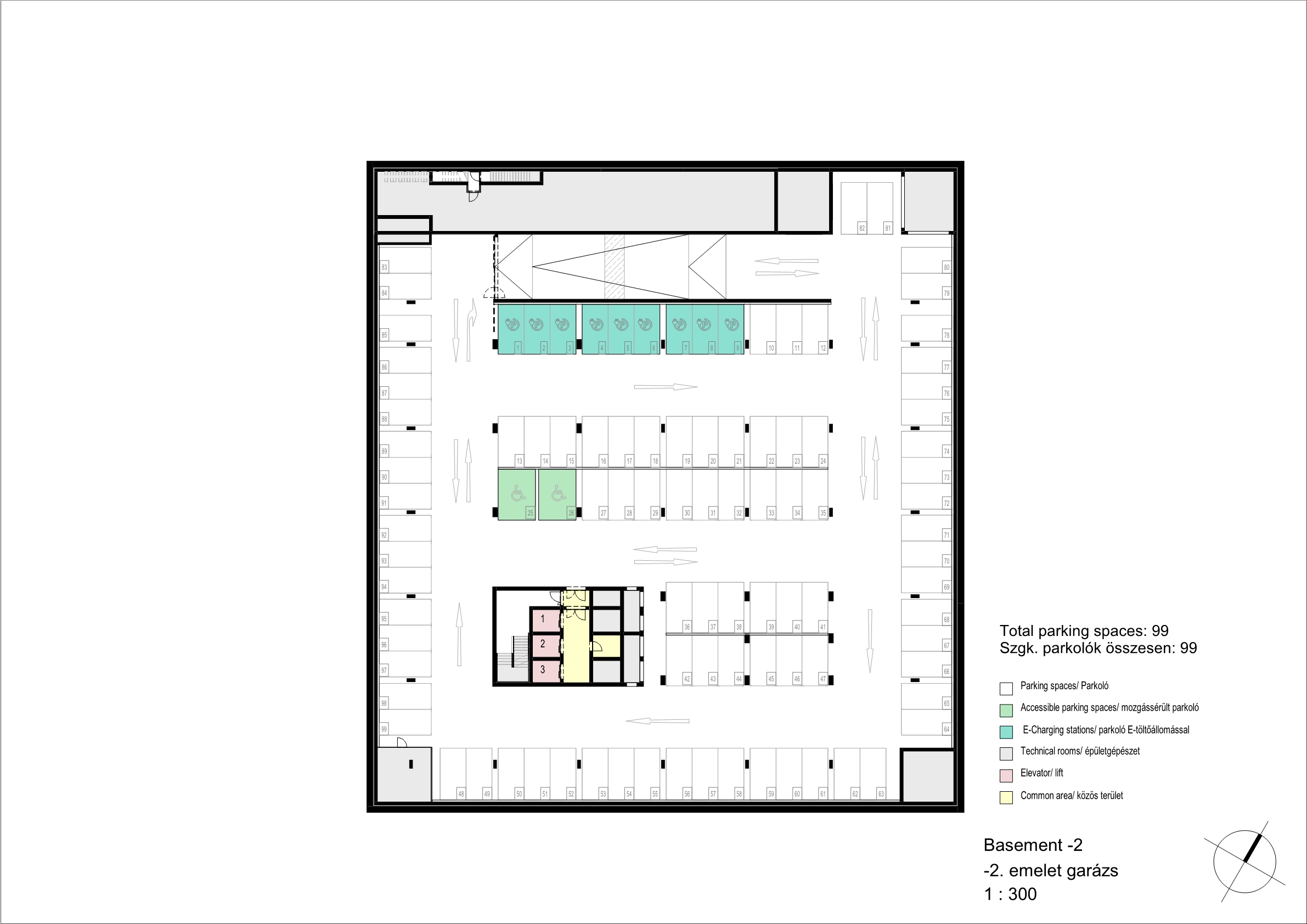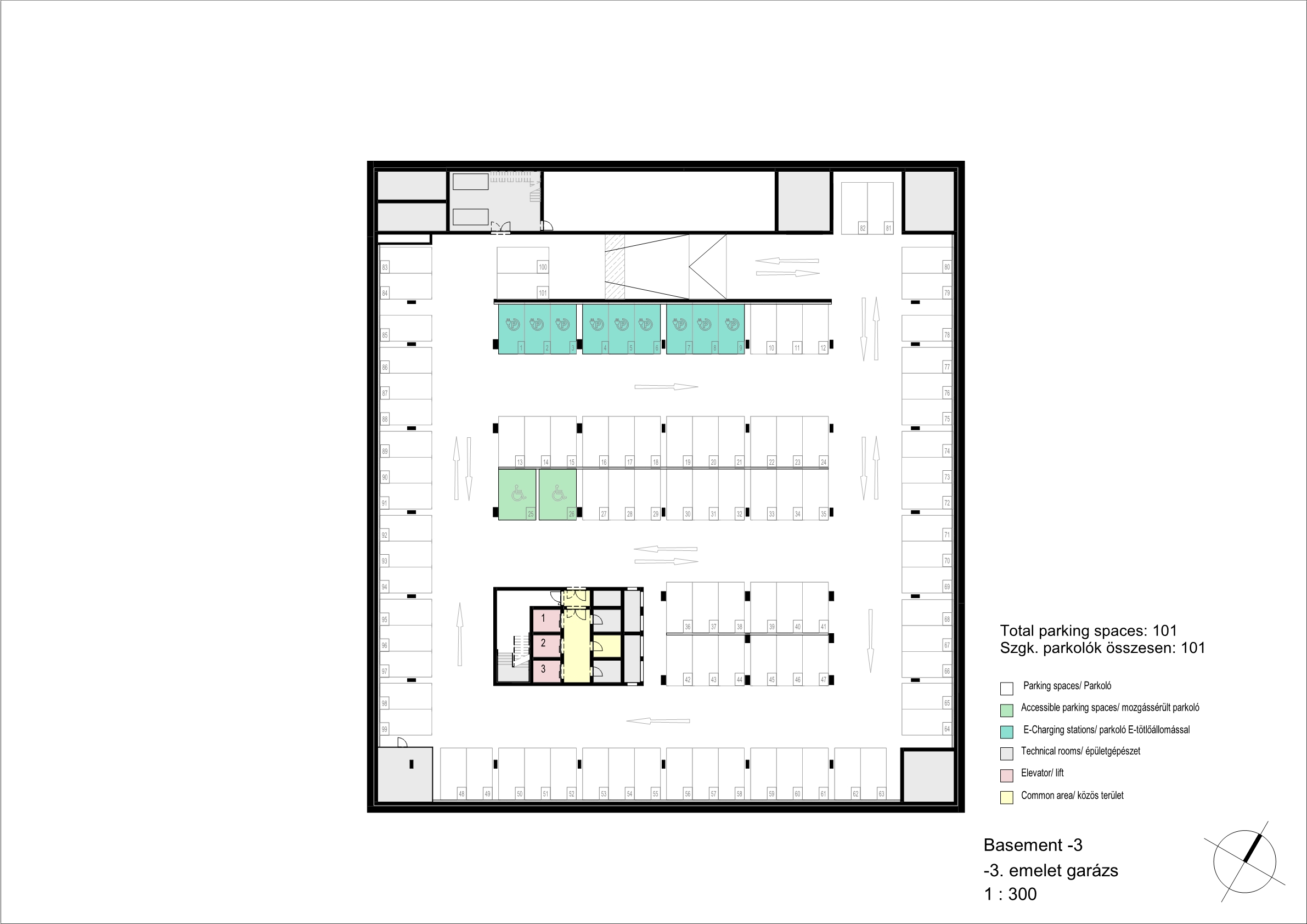 G.F.
Floor details
PAX
-
Rentable area
1st
Floor details
PAX
227
Rentable area
2nd
Floor details
PAX
232
Rentable area
3rd
Floor details
PAX
227
Rentable area
4th
Floor details
PAX
224
Rentable area
5th
Floor details
PAX
224
Rentable area
6th
Floor details
PAX
188
Rentable area
7th
Floor details
PAX
188
Rentable area
Download floor plans